Welcome To David Mack's Kabuki Website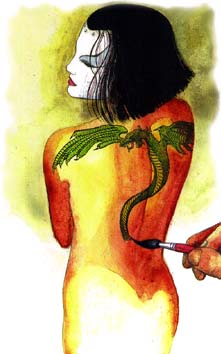 DAVID MACK'S MESSAGE BOARD
Join discussions with David Mack and the visitors at the World Famous Comics Community!



BUY DAVID MACK SIGNED PRINTS
Fantastic 11x17" signed color prints are available for viewing and purchase with prompt shipping and delivery.



BUY KABUKI ORIGINAL ART
David has Circle of Blood pages available here! Questions about purchasing original art or signed prints? !



BUY DAVID MACK GRAPHIC NOVELS
Pick up Kabuki, Daredevil or other graphic novels featuring David Mack's work.


BID ON DAVID MACK ITEMS
Check out what other collectors and sellers are auctioning that's David Mack related.