For only $12 each plus shipping, get some 11x17" prints autographed by Kabuki creator David Mack. Orders are put in the mail within a week.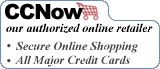 To pay with VISA, MasterCard, Discover or AMEX use the provided shopping cart.


---
Going to summer conventions. :) We'll be back to reopen this store in the Fall.


Scarab Face
SOLD OUT




Vampi Kabuki 1
SOLD OUT




Vampi Kabuki 2





Dreams
SOLD OUT




37-WFC
SOLD OUT




Alias 15





Alias 18





38-WFC





34-WFC
SOLD OUT




35-WFC
SOLD OUT




36-WFC





02-WFC
SOLD OUT




01-WFC





Swamp Thing 13





Swamp Thing 14





06-WFC
SOLD OUT




30-WFC
SOLD OUT




31-WFC





32-WFC





33-WFC
SOLD OUT




26-WFC
SOLD OUT




27-WFC
SOLD OUT




28-WFC
SOLD OUT




29-WFC
SOLD OUT




39-WFC
SOLD OUT




20-WFC





25-WFC
SOLD OUT




Computer Chip
SOLD OUT




Dream of the Dead





Kabuki 1
SOLD OUT




Kabuki 4
SOLD OUT




Lady Death





Masks Noh 2-WFC





Masks of the Noh 3





Masks of the Noh 4
SOLD OUT




Swimming Kabuki
SOLD OUT




16-WFC





14-WFC
SOLD OUT




Skin Deep Ross





Skin Deep Mack





15-WFC





08-WFC





10-WFC
SOLD OUT




18-WFC





12-WFC





19-WFC





21-WFC





22-WFC



---
<< Visit Our Kabuki Website