To celebrate the release of Terminator® 3: The Redemption™,
Atari is providing prizes for World Famous Comics' Terminator Art Contest!

Terminator 3 Index >> Art Contest | Producer Interview | Game Review


Available now for Playstation®2, Xbox®, and GameCube™, Terminator® 3: The Redemption™ takes you for a thrill ride into the post-apocalyptic universe as you play the Terminator. Featuring Arnold Schwarzenegger's voice and likeness, the game features high intensity vehicle combat and character based missions. To celebrate Atari's release of Terminator® 3: The Redemption™ we had a totally awesome art contest!

We asked our site visitors to create their idea of a Terminator comic book cover for prizes provided by Atari! Take a look at our winners!


GRAND PRIZE WINNER
Jason Moser
Holland, MI

Terminator® 3: The Redemption™
Xbox® or Playstation®2 game system
T-X Endoskeleton Action Figure
Terminator 3 End Battle Box Set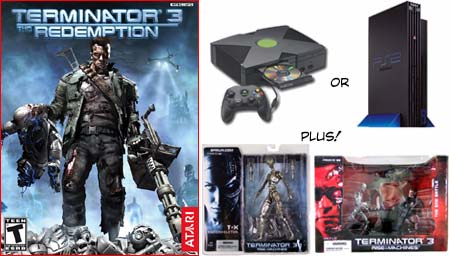 1ST PRIZE WINNER
Joel Michael Jackson
Columbus, OH

Terminator® 3: The Redemption™
All three (3) Terminator movies on DVDs
T-850 12" Action Figure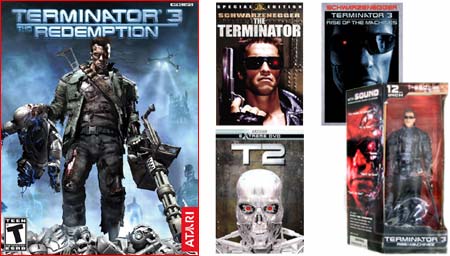 2ND PRIZE WINNER
Edward Pun (pencil) & Augie Pagan (color)
Bothell, WA

Terminator® 3: The Redemption™
T-850 with Coffin Action Figure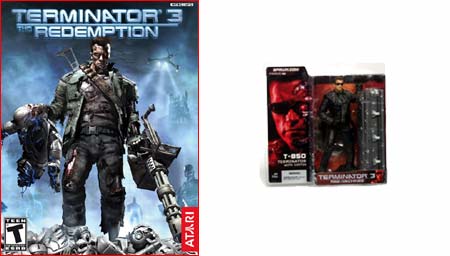 RUNNER UPS!
Each recieving Terminator® 3: The Redemption™



Graham Ganson
Smithville, TX



Sean McClain
Rochester, NY



David Brame
Columbus, OH

Sor Vu
Warren, MI
OUR OTHER CONTESTANTS!
Thank you for your art contest entries, everyone!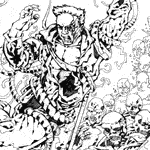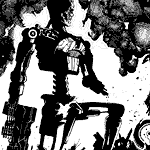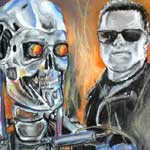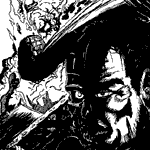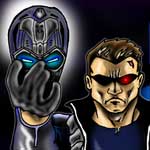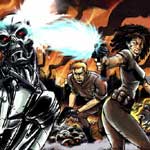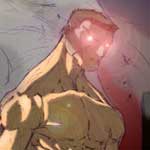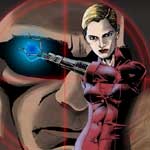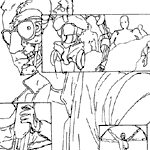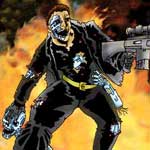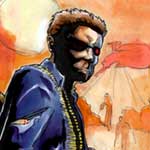 Discuss this contest in World Famous Comics' General Forum.

To receive Atari insider info, exclusives, special deals, game hints, cheats and more, join My Atari!



Want to link to this page? Feel free to use this banner!










<< See More Contests!


World Famous Comics is the sole owner of contestant information collected from this contest. World Famous Comics will not sell, share or rent this information with possible exception to the winner(s) of this contest, who's postal address(es) will be shared with the company issuing the prize(s) for the purpose of shipping and distributing the item(s) won.

© 2004 Atari, Inc. "Xbox" and the Xbox logos are registered trademarks of Microsoft Corporation in the U.S. and/or other countries. "PlayStation" and the "PS" Family logo are registered trademarks of Sony Computer Entertainment Inc. Sony Computer Entertainment America, Microsoft Corporation, Nintendo of America Inc. and Atari take no responsibility for this offer. All trademarks are the property of their respective owners.


---
For a copy of Terminator® 3: The Redemption™...

Discuss Terminator® 3: The Redemption™ in World Famous Comics' General Forum or with your favorite comic book creator at the World Famous Comics Community.

Terminator 3 Index >> Art Contest | Producer Interview | Game Review