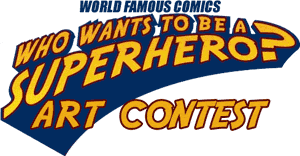 Sci-Fi Channel and legendary comic book creator Stan Lee presented a six-episode one-hour weekly reality series, Who Wants to be a Superhero?, that challenged a lucky few to create their very own superhero and rewarded the winner with the best reality competition prize yet. The winner walked away with their superhero immortalized in a new comic book created by Stan Lee himself!

Each episode, our aspiring heroes were challenged with competitions designed to test their true superhero abilities. It's not all just leaping tall buildings in a single bound, a true Superhero has courage, integrity, self-sacrifice, compassion and resourcefulness.

To celebrate the series and remind our site visitors to tune in (and remember Who Want to be a Superhero? will be on DVD Sept. 21.), we had this World Famous Comics Who Wants to be a Superhero Art Contest where we asked our site visitors to create an illustration of Stan Lee with one or more of the 11 contestants being heroic for a chance at a super grand prize courtesy of the Sci-Fi Channel!


SUPER GRAND PRIZE WINNER!

Edward Pun
Bothell, WA

Edward wins a Who Wants to be a Superhero? t-shirt and cape, plus a press kit signed by Stan Lee and some of the cast!!
ENTRIES DESERVING RECOGNITION!
Super work, everyone!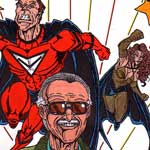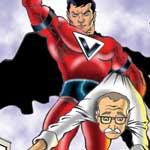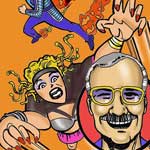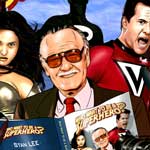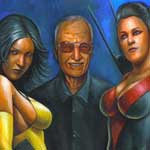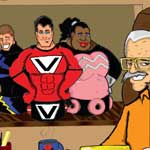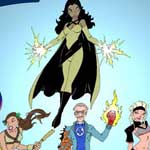 Discuss this contest in World Famous Comics' General Forum.
<< See More Contests!
---