Psych continues USA's tradition of original scripted programming centering on quirky, intelligent characters, mixing comedy and crime. The show stars James Roday (The Dukes of Hazzard) as Shawn Spencer, a police psychic with absolutely no psychic abilities. Using his charm and well-tuned talent, Shawn convinces the cops that he's actually a Psychic, and although highly skeptical of his explanation, they hire him to help solve tough cases.

Psych airs Friday nights at 10pm/9pm central. To learn more visit: http://www.usanetwork.com/series/psych/

To celebrate this new series and remind our site visitors to tune in, we had this World Famous Comics Psych Art Contest where we asked our site visitors to create an illustration inspired by Psych for a chance at a grand prize courtesy of the USA Network.


GRAND PRIZE WINNER!

Alyssa Royce
Foster City, CA

Alyssa wins a Psych Hat, Shirt, Sticker, Nerf Ball & Carry-All.
ENTRIES DESERVING RECOGNITION!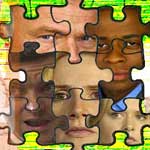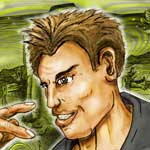 Discuss this contest in World Famous Comics' General Forum.
<< See More Contests!
---