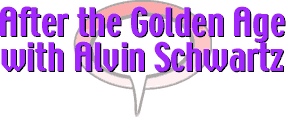 Current Installment >>
Installment Archives |
About Alvin |
Alvin Store |
Round Table
ALVIN SCHWARTZ STORE
---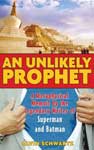 AN UNLIKELY PROPHET: A METAPHYSICAL MEMOIR BY THE LEGENDARY WRITER OF SUPERMAN AND BATMAN
Destiny Books, New Printing

Buy New or Used



Writer Alvin Schwartz received a great deal of attention from fans when he began talking publicly about his seventeen-year stint writing Superman and Batman comics. One of the individuals who contacted him was no ordinary fan, but a seven-foot Buddhist monk named Thongden, a tulpa or individual who was thought into being by a Tibetan mystic. Thongden put Alvin Schwartz on the path without form, an amazing journey he took in the company of Hawaiian kahunas, quantum physicists, and superheroes. Superman, as it turns out, is also a tulpa, a being created by thought that takes on a life of its own and, in Mr. Schwartz's words, is an archetype expressing the sense of nonlocality that is always present in the back of our minds--that capacity to be everywhere instantly. Superman is one of the specific forms that embodies our reality when we're at our highest point, when we're truly impermeable, indestructible, totally concentrated, and living entirely in the now, a condition each of us actually attains from time to time.

Alvin Schwartz's story is a personal journey through a lifelong remembrance of synchrony, inspiration, accident, and magic. As it unfolds it puts into vivid clarity the saving grace that inhabits every moment of our lives. The author travels as a stranger in a strange land, whose greatest oddity is that this land is our own.


---
A GATHERING OF SELVES : THE SPIRITUAL JOURNEY OF THE LEGENDARY WRITER OF SUPERMAN AND BATMAN
Destiny Books

Buy New or Used



For 17 years Alvin Schwartz lived a double life, one half of which was spent writing the adventures of Batman and Superman, the other half writing novels and spending time with members of New York's intellectual society such as Saul Bellow and Jackson Pollack. During this period, his characters had taken on lives of their own, and he realized that his writing of their adventures was more like dictation than creation. He found that personalities can be taken off and on like the suits worn by his superheroes and that the lives of Batman and Superman were melding into his own. The journey of inner awareness that Schwartz undertook at the prompting of the tulpa Thongden (who appeared in his earlier book An Unlikely Prophet) evoked a great sense of metaphysical unrest, which is where this story begins. With the aid of his mentor Thongden, Schwartz is carried beyond the ordinary boundaries of personal identity into an interpersonal consciousness inhabited by a multitude of selves, including the dark figure of Batman.

While in An Unlikely Prophet Schwartz was able to channel the ever-present figure of Superman into a positive voyage of self-discovery, in A Gathering of Selves he uses the raw strength offered by Batman to carry him to the next stage of understanding: What we think of as "self" is but one layer of an onion-like structure of multiple selves that co-exist, representing the foundation of the fundamental unity of all being.


---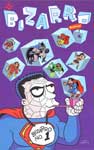 BIZARRO
DC Comics

Buy New or Used



This hardcover is an anthology of Bizarro short stories by alternative and independent comic creators. Included is a story written by Bizarro creator, Alvin Schwartz.


---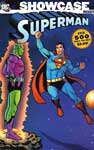 SHOWCASE PRESENTS: SUPERMAN, VOL. 1
DC Comics

Buy New or Used



DC Comics begins its line of low-priced, massive black-and-white collections. The Superman mythos begins to solidify in these 560 pages, from the introduction of the Fortress of Solitude to the arrival of the bottle City of Kandor . Additionally, new menaces such as Braniac and Metallo arrive to join Lex Luthor and the Phantom Zone prisoners in terrorizing the Man of Steel. This volume also includes the introduction of Supergirl. This volume collects Superman #122-133 and Action Comics #241-257. Along with Alvin Schwartz, this book includes work by Otto Binder, Bill Finger, Jerry Coleman and Robert Bernstein.


---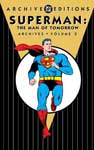 SUPERMAN: THE MAN OF TOMORROW - ARCHIVES, VOLUME 2
DC Comics

Buy New or Used



The exploration of the Silver Age of Superman continues with this volume collecting stories from Action Comics #248-254 and Superman # 127-131 (1959)! Featuring the introductions of Lori Lemaris, Metallo and Bizarro (created by Alvin Schwartz), the return of Mr. Mxyzptlk, and more. Along with Alvin Schwartz, this book includes work by Otto Binder, Bill Finger, Jerry Coleman and Robert Bernstein.


---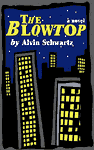 THE BLOWTOP
Olmstead Press

Buy New or Used

The Blowtop was the only American novel to reveal in exquisite detail how brutally the years immediately following the horrors of World War II reshaped the gentle Bohemian art world that preceded it. Written in 1946, a year before Camus' uncannily similar L'Etranghre, The Blowtop was not published until 1948 because of its unsparing revelations of a destructive and deadly art style. In the end, it was finally released in a mystery jacket. And soon after, The Blowtop became a cult book especially at Columbia University. In the spring of 1948 it was claimed that it sparked the "beat" movement which presumably emerged out of discussions of a new art approach among students at Columbia, including Jack Kerouac and Allen Ginsburg. Two years later, The Blowtop was taken up in Paris by followers of Sartre and Simone de Beauvoir, whose excitement turned it into a best seller where in 1950 it appeared under the title Le Cingli, published by Les Editions de L'Elan. The Blowtop opens in a Sheridan Street bar in the Village with the apparently pointless killing of a small-time marijuana dealer and slowly introduces the reader to the effect of this murder on a variety of Village types, artists, writers, barflies, academics and their various loves as it gradually uncovers the sources of an art movement that was to sweep the world with names like Jackson Pollock, Willem deKooning, and Hans Hofman. The purpose of their apparently nihilistic efforts was to get at "the things that were left over" -- that sense of value and spirit in the world that a war culminating in the atomic bomb had so thoroughly blasted away. It was this desperate effort to rediscover the things that matter through death, through sex, through art that challenges and enlightens the reader through every page of this revealing and powerful novel.


---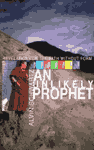 AN UNLIKELY PROPHET
Divina, 1st Print

Buy Used



In 1947, Alvin Schwartz wrote what the New York Times called perhaps the first existential novel in America. And as a friend to Saul Bellow, Jackson Pollock and some of the best minds in psychology and physics, he was part of a rich intellectual world. Now, toward the close of his life, the sum of his experiences has led Schwartz to a new place, and onto a new path. In his compelling and powerful spiritual memoir, Schwartz leads us from a heartfelt skepticism of things unseen to a bright new awareness of possibility. An Unlikely Prophet is a remarkable personal testament on the relationship between what we experience and what we believe. For fans of Carlos Castaneda, Richard Bach, and Dan Millman.

Calvin Reid said in Publisher's Weekly:

In the late 1940s, Alvin Schwartz was a philosophy student and serious novelist living in bohemian Greenwich Village, who also made a living by writing scripts for the early strips of classic superheroes such as Batman and Superman. Abstract expressionist painters like Jackson Pollock and Willem De Kooning were his friends. In 1948, fascinated by existentialist philosophy and eager to capture a sense of the postwar values and spirit of a new generation, he published The Blowtop, a novel about a murder among the Greenwich Village bohemians. The book has been credited as among the first beat novels, predating the works of such better-known writers as Jack Kerouac and Allen Ginsberg.
This is the 1st print edition of Alvin Schwartz's critically-acclaimed book.



Current Installment >> Installment Archives | About Alvin | Alvin Store | Round Table